Have a seat friends and refill that cup of coffee or glass of wine, depending on the hour, as it is time for a virtual date. A lot has transpired since our last date together. The past two months have been a whirlwind of travel that has left me feeling exhausted. Today I'll share with you a number of the things I shared with my fellow Brooks Run Happy Ambassadors and other friends when we've caught up recently. Make sure to read to the entire post as I have a fun giveaway at the bottom!
If we were sitting together today, I'd tell you that while I loved making memories in Las Vegas, the San Francisco Bay Area and Albequerque these past three weeks, I am so happy that I am done with travel that includes a time change. These past three trips have left me feeling exhausted and hungover for at least a few days following the flights which is a big difference from how I used to feel.
If we were sitting together today, I'd tell you that it's amazing what sunlight can do for my overall well-being. Bo and I moved my office into our spare bedroom so I now work at a desk that is right in front of two large windows. It is so nice, even on cloudy days, to have light shining into my workspace. I wish this space had always been my office as I spent a year sitting in a dark room, only illuminated by a dim overhead light.
If we were sitting together today, I'd tell you that last week I started to experience some discomfort in my pelvic floor area. While I've been lucky to have a wonderful pregnancy thus far, this discomfort definitely scared me a bit. While I know it may be nothing, I'm thankful that my friend Abby Bales is actually a Pelvic Floor Specialist! I have an appontment with her on Friday to figure out what's going on down there and will keep you guys posted. Until then, I'm focusing on low impact workouts and have switched my treadmill time at Orangetheory to incline walking.
If we were sitting together today, I'd tell you that I'm still craving fruit non-stop. I start the day with berries or a banana in my yogurt, finish lunch with a handful of grapes or some fresh mango and then enjoy an apple with either cheese or almond butter for an afternoon snack. I worry that I'm eating too much sugar from the fruit but at the end of the day, I know that I'm lucky to have a craving like this versus bagels and cookies. Don't worry, I'm human though and am also craving ice cream like most other pregnant ladies. I did some research and discovered that my craving for fruit is due to how cool and refreshing it is, similar to the reason why women tend to crave ice cream or frozen yogurt.
If we were sitting together today, I'd tell you that it feels so weird to talk about an event that is happening in the future and realize that we'll have a baby by that point. The other day Bo and I talked about buying Ed Sheeran tickets since he is coming to Brooklyn, but realized that with a three month old we have no clue whether a concert will be a good idea that night. I have a feeling we'll be making these type of fun, social decisions last minute for the next year or so versus planning in advance.
If we were sitting together today, I'd tell you that disconnecting 30 minutes before bed has changed my sleep routine. Instead of scrolling through Instagram, Facebook, blog posts or news stories, I spend 30 minutes reading in bed each night. In addition to reading, I have also started creating a better sleep environment by spraying our pillows with this heavenly lavendar spray, lighting a candle and wearing cozy pajamas. While some nights are more restless than others due to my growing bump, I always fall asleep quickly these days which is a huge improvement. Would you all like me to share book recommendations more frequently or in a monthly post since I'm reading so much these days?
If we were sitting together today, I'd tell you that I'm still having a hard time getting into a workout groove. I blame it on all the travel I've done which has not allowed me to create a schedule. If you know me, you know I LOVE having a schedule in my life. It not only helps me stay organized but also accountable. I'm hoping that next week, my first full week in New York in over a month, will work out well. My goal is to finally enjoy the workouts I've been craving, all in one week – swimming, Xtend Barre, Orangetheory, prenatal pilates and or yoga and a long walk with a friend outside for fresh air. Anyone want to join me for any of the above?
If we were sitting together today, I'd tell you how excited I am for my first baby shower. While we are having a shower in Savannah next month, Baby Girl Diamond's first one is this weekend in Brooklyn. While unfortunately some of my close friends are traveling, there are still going to be 17 people together in our home. I look forward to introducing my mom, mother-in-law, aunt and cousin to some of my wonderful girlfriends and spending the afternoon with each of them. I'm so thankful to have these thoughtful and wonderful women who are hosting this afternoon for Baby Girl Diamond.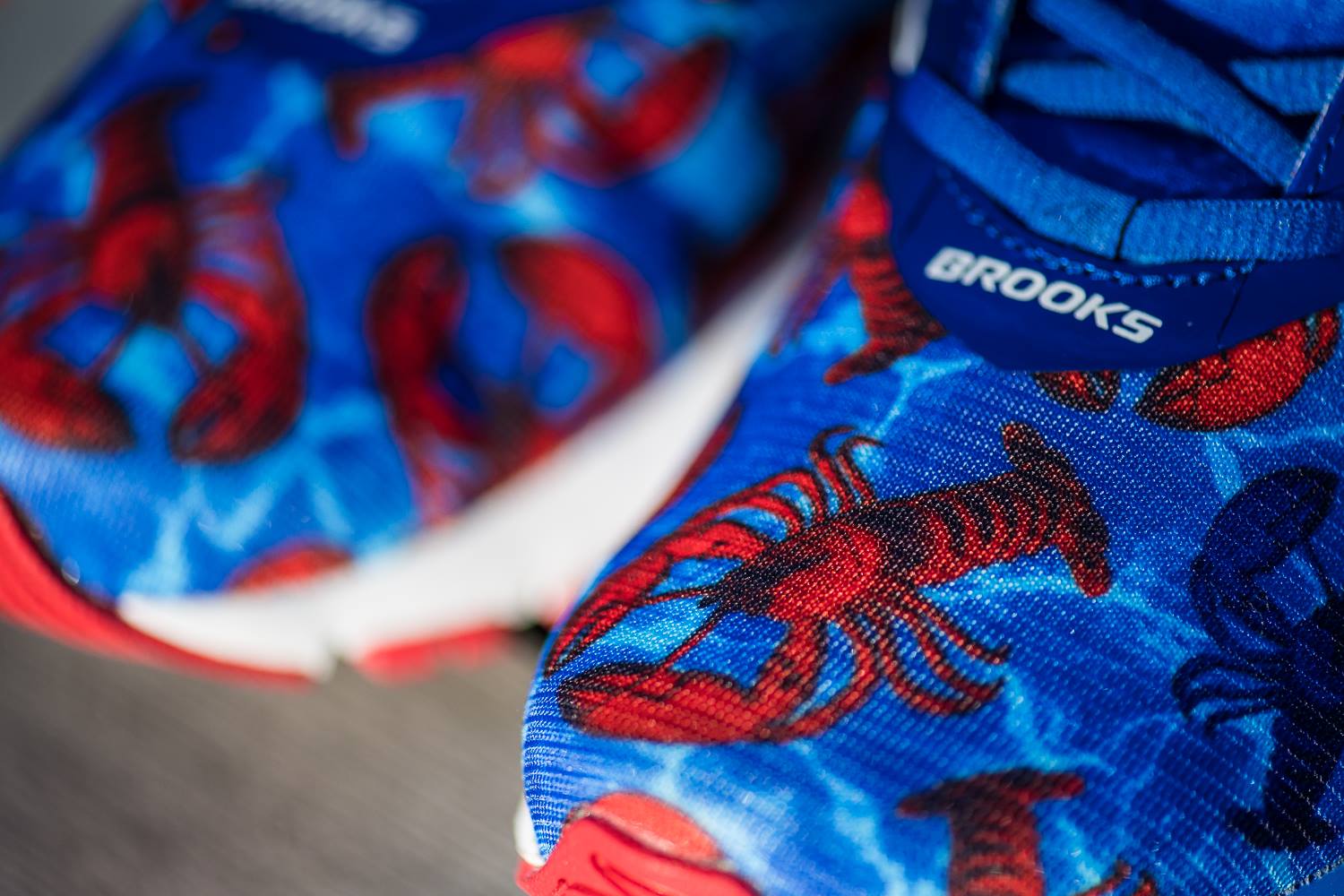 If we were sitting together today, I'd tell you that while I love the new Boston special edition Launch 4 women's shoes that I recieved in the mail from Brooks yesterday, I feel it's only fair to give these to a runner who is either a Boston local or training hard for Boston. If you wear a size 10.5 and are either training for Boston Marathon or LOVE/live in Boston, then leave a comment below letting me know why you want these shoes and I'll pick a winner at random on Thursday!
Your turn: What would you share with me?